Buildup's Schedule provides executives with construction project visibility into what is going on on-site, helping you ensure timelines are met and project progress is according to plan.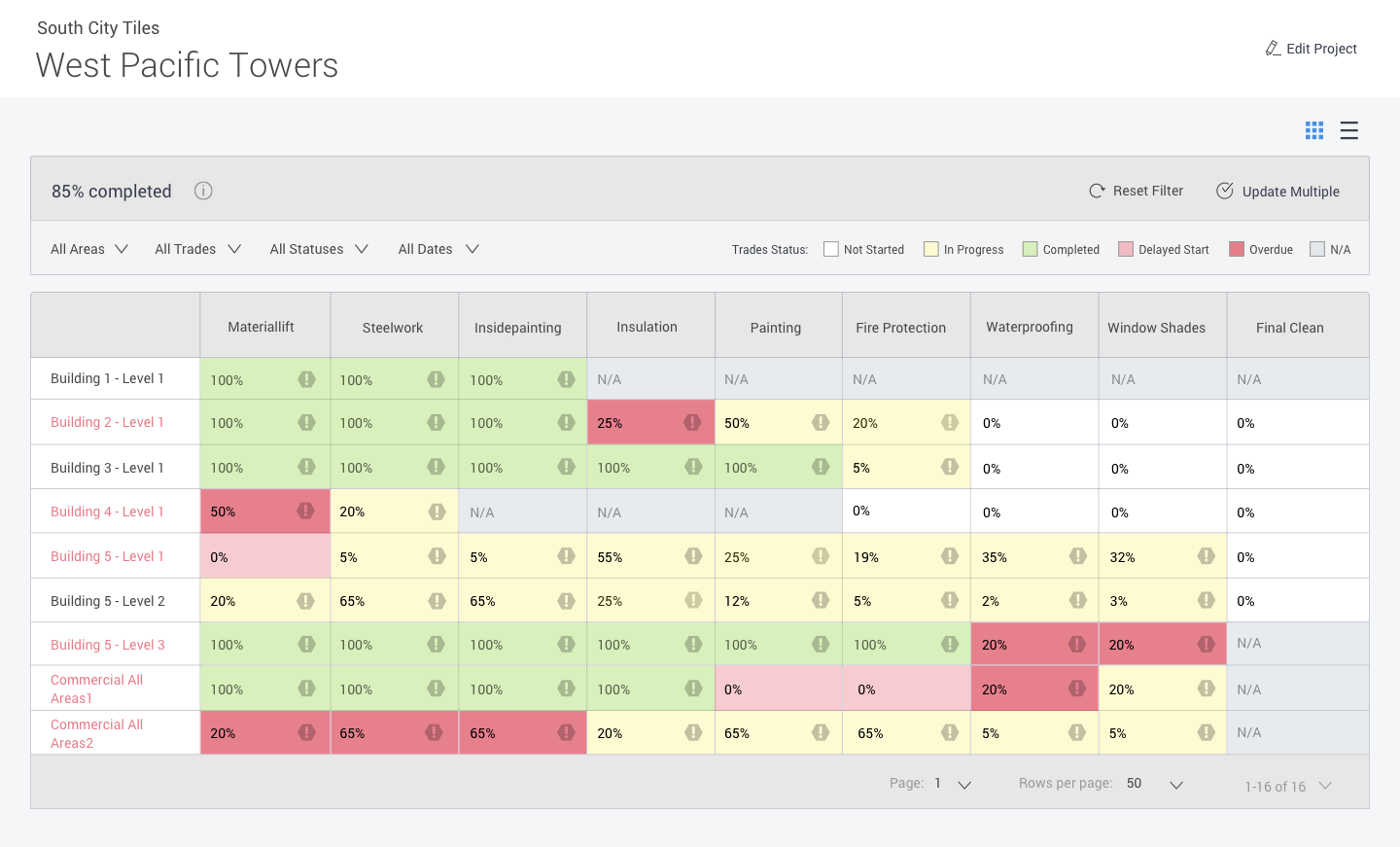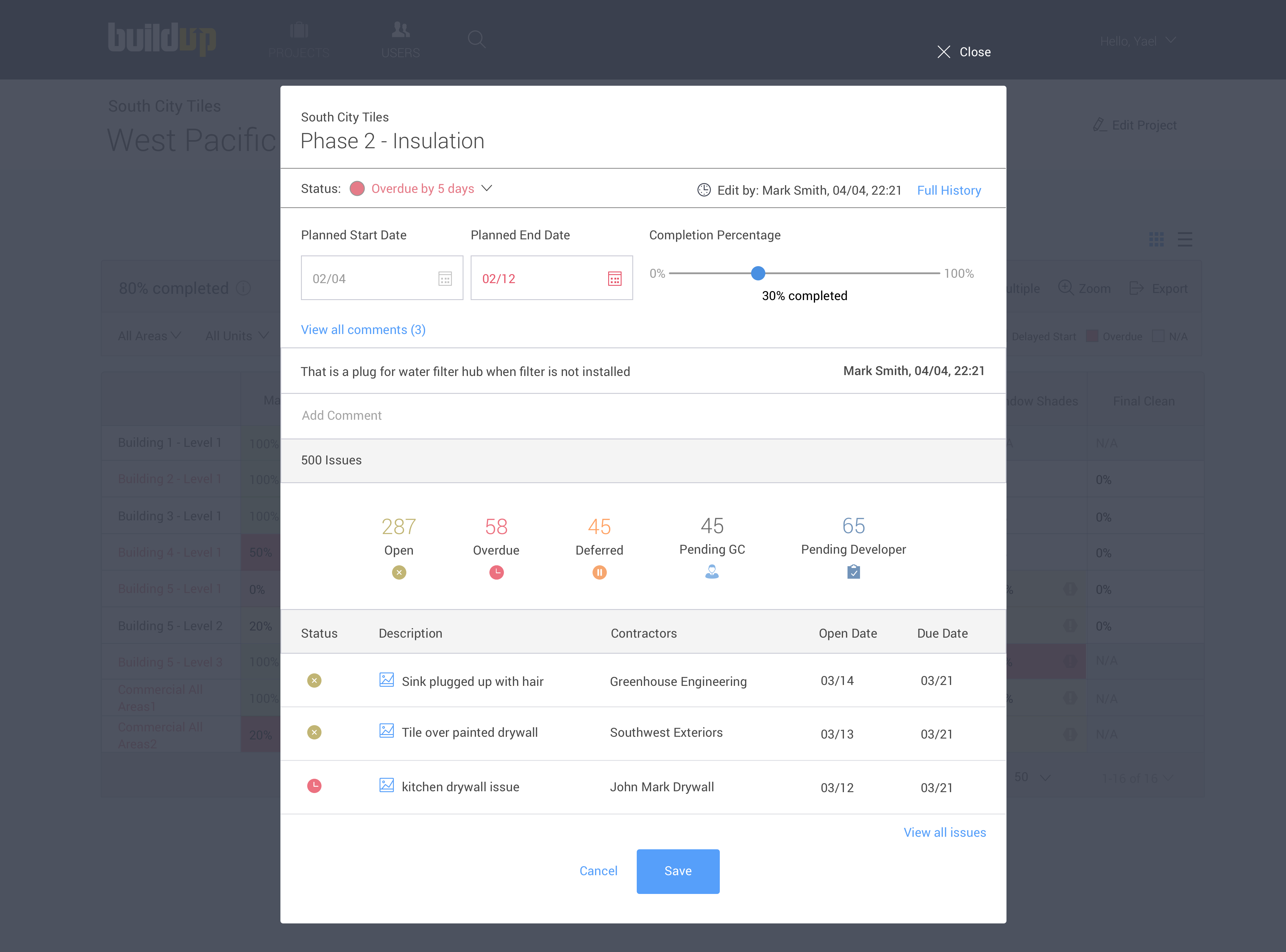 Real-time information on project progress without having to be in the field
See exactly what is going on in your construction project, including milestones met, potential delays and trades or reasons causing delays.  Buildup's Schedule takes all the raw data in the field and overlays it into the schedule giving you a 30,000-foot view, as well as visibility into what is happening on the field.
Pinpoint problems quicker and prevent delays
With better visibility, you also get better control.  Understand causes and effects of delays and problematic trades, especially those that are critical paths, and take action in order to prevent them.
A living document that is connected to both the site and the back office
Buildup's Schedule is automated, updated and therefore useful, rather than than an abandoned document or plan that is put together at the start of the project and not revisited once the field starts to move forward.
Easy reconciliation between project schedule and field progress
Do away with maintaining different islands of data and spending countless hours trying to reconcile actuals and tasks/issues, field inspections, progress and your schedule.  With Buildup's Schedule, you have everything in one place instead of trying to connect the dots yourself.

Some of our happy customers:








Some of our happy customers: